Olympus Center for Holistic and Integrative Medicine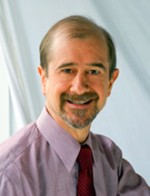 Business Name:
Olympus Center for Holistic and Integrative Medicine
About:
Christopher Trahan holds a Doctorate in Oriental Medicine, is a Licensed Acupuncturist, and is nationally board certified in Chinese Herbal Medicine; he is a classically trained Homeopathic physician registered with the National Center for Homeopathy. He integrates Chinese and Western herbs, homeopathy, and nutrition with his practice of Acupuncture in the Flatiron district of Manhattan.

He has over thirty years of clinical practice and trained in China and Sri Lanka, as well as in the United States (California, New Mexico, and New York). Dr. Trahan has served on the faculty of the International Institute of Chinese Medicine (Santa Fe, NM) and the Pacific College of Oriental Medicine (NYC). He has also taught courses in Chinese Medicine, Acupuncture, Chinese and Western Herbal Medicine, Classical Homeopathy, and Acupressure and Tui Na at the Olympus Center.

He served as lead acupuncturist in an asthma research study headed by Dr. Lewis Mehl-Madrona in association with Beth-Israel Hospital. Dr. Trahan has appeared on TV, radio, in print, and continues to lecture.

The Olympus Center in New York City maintains a comprehensive western and Chinese herbal and homeopathic pharmacy along with three treatment rooms for acupuncture and other therapies.