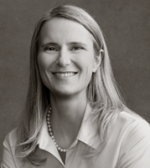 About:
High Point Health pllc is dedicated to meeting each patient's individual needs. Our mission is to compassionately help as many people as possible maintain their health and well-being, in a supportive environment, through nutrition, acupuncture, and other natural therapies, without the use of unnecessary drugs of surgeries.

Located in the High Point neighborhood of West Seattle.

Miranda offers patients the medical treatments deemed the most effective for their condition, including acupuncture, Acutonics®, medical massage, Nutrition Response Testing (using kinesiology learned in Dr. Ulan's advanced clinical training) and Chinese nutritional and herbal therapies. These can be very effective in healing a range of disorders and in relieving pain. They are also useful in prevention (preventing stroke, diabetes, heart attack, mental illness, and degenerative disease), promoting well-being, and generally making people feel better.

In treating each patient as a partner and as a whole, integrated human being, and by communicating with the patient through each step of the healing process, Miranda works to strengthen and balance the mind, spirit and body.

To make an appointment, or just to discuss whether acupuncture, nutritional, herbal, or other remedies may be right for you, contact our office by phone or email. If you email, please leave your phone number so we can get back to you most efficiently.


Bio: Miranda Taylor completed a 4-year study of Chinese Medicine (Acupuncture &; Herbs) at the Northwest Institute of Acupuncture and Oriental Medicine (NIAOM) in December 2002, receiving her Masters in Traditional Chinese Medicine in 2003. She had been working in NIAOM's continuing education program, which was taken up by Bastyr University, and has been attending and hosting weekend courses at Bastyr University ever since. Seeing how so many experts practice has given Miranda the ability to treat a great variety of conditions successfully.

Her most recent advanced training in Nutrition Response Testing (tm), is helping patients with the most entrenched chronic conditions heal.

Miranda's Cornell University Bachelor of Science studies had prepared her for rigorous studies with attention to detail and laboratory work. Her "alternative" medicine master's degree and nutrition training gave her tools for life. Fine-tuning the handling of emotional issues, environmental influences such as toxins or immune stressors, poor regulation and trauma's chronic effects on the physical and emotional body is her specialty.

A musician who began training in Suzuki Violin method at the young age of six, Miranda's refined various subtle skills including find hand movements and sensitivity to changes. Her acupuncture is gentle and effective, her concern for patient's well-being is paramount.

Miranda grew up with German immigrant parents and spent a year with lovely new host parents in Germany at age 14. She has an understanding of birth trauma, complex causes of mental illness, different parenting skills, adapting to new environments, and just being happy. She and her husband are respite foster parents.