Inner Rivers Family Acupuncture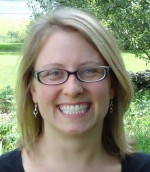 Business Name:
Inner Rivers Family Acupuncture
About:
Inner Rivers Family Acupuncture offers customized health and wellness care for the entire family through acupuncture, herbal medicine, and nutritional counseling services.
More:
Voted "Best Acupuncturist in Midcoast Maine 2013," Nachelle is a compassionate, knowledgeable, and dedicated natural health care practitioner serving Bath, Brunswick, Topsham, and surrounding Midcoast Maine communities.
Nachelle strives to empower, educate, and partner with patients to overcome health imbalances, prevent illness, sustain wellness, and enjoy life more fully through her balanced approach to health.
At Inner Rivers Family Acupuncture, YOU are our highest priority and will always receive the exceptional quality of care that you deserve.
Contact Nachelle to discuss how acupuncture can specifically help you achieve greater health and well-being or visit http://www.riversacu.com for more information.