Longmont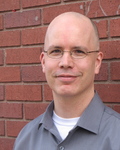 About:
If you're looking for one location for all your natural healthcare needs, you've found it. We believe providing superior care--focused on you--is the way to achieve the relief and well-being you've been seeking. We are the only center in Longmont that specializes in the full spectrum of Chinese medicine services. With over 30 years experience, J. Hadyn Peacock, L.Ac., and Marian W. Caudron, Ph.D., provide natural, preventative healthcare solutions, as well as treat chronic and acute health conditions through acupuncture, Chinese herbs, Chinese nutritional therapy, Tai Chi & Qigong classes, and medical Qigong.

About:
Inspiration Point Acupuncture and Wellness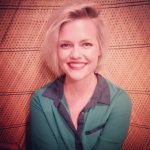 About:
Abby earned her Master of Science in Oriental Medicine from Southwest Acupuncture College, Boulder, CO in 2013. She also studied at Heilongjiang hospital in China, where she learned valuable techniques on treating modern illnesses. She is passionate about helping others feel alive, radiant, healthy and balanced while they make their powerful mark on the earth. Abby enjoys working with all types of ailments, her specialties are women's health, pain and pediatrics.