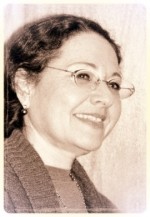 About:
IRINA GERSHMAN IS KNOWN AS THE "CHI DOCTOR", A TITLE THAT REFLECTS HER POSITIVE ENERGY, GIFT OF HEALING, & HER LOVE OF THE PATIENTS SHE CARES FOR.

With over 30 years in practice, Gershman, LAc, has developed a patient-oriented philosophy. Each Person coming to her office receives a customized, individualized program & is given unlimited time and attention to obtain optimal treatment.

In addition to being a licensed acupuncturist & herbologist, Gershman brings together her academic & medical backgrounds (she has taught numerous courses at the Samra University in Los Angeles & received Medical degree in Europe) to create a balanced approach between traditional & alternative medicine. She is highly respected in her community by doctors in multi-disciplinary fields & refers her patients to the best practitioners when necessary.
More:
Gershman Acupuncture unique 'Chi Bump' system is dedicated to helping women prepare for pregnancy as well as cope with some 'speed bumps' along the way by using a combination of acupuncture, herbs, & nutrition consultation.
From strengthening the body & immune system to mental preparation & diet modification, mothers-to-be achieve an optimal physical condition, gain the knowledge & confidence they need to become pregnant and successfully overcome morning sickness, body pains, & other physical & psychological challenges that may arise.
In addition post-delivery therapies assist new mothers to regain their health and mental energy, as well as improve lactation & eliminate mood swings.