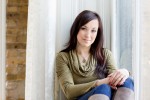 About:
As a dedicated licensed acupuncturist, and board certified Chinese herbalist, I am determined to help my patients reach their goals regarding their health ailments. Graduating from Pacific College as valedictorian with a Masters of Science in Traditional Oriental Medicine and holding a Bachelors Degree in Biomedical Science from Marquette University, I have developed a deep appreciation for the profound effect Chinese Medicine can have on the physical body, as well as the mind and spirit. With a foundation of Chinese Medicine, addressing diet, lifestyle, exercise, and emotional well-being, these key components can achieve optimal health and balance.
I have treated a number of health ailments ranging from musculoskeletal disorders, migraines headaches, pain management, digestive issues, weight management, and psychological disorders such as depression and anxiety. With extensive training and continued education, I have a passion for treating women's health issues, including infertility and pregnancy related complaints.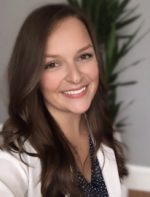 About:
At Healing Point Wellness Center, we promote healing of the mind, body, and spirit, naturally! Each individual is unique in their past history and current symptomology; therefore, each treatment is specifically tailored to you and your needs. By focusing on the individual as a whole, we are treating the root imbalance within the system to not only alleviate current symptoms, but also prevent them from returning. Utilizing ancient Chinese Medical wisdom, we address modern diseases and everyday ailments through usage of acupuncture, herbology, auricular therapy, heat therapy, and musculoskeletal techniques such as e-stim, cupping, and gua sha! To learn more about Acupuncture & Chinese medicine, please visit our website or send me a message!

Dr. Yolanda J. Seliga is a Doctor of Acupuncture and Chinese Medicine and is a Nationally Board Certified (NCCAOM) Licensed Acupuncturist and Herbalist in Illinois. She holds a Bachelor of Science Degree in Biology from Loyola University Chicago, a Master of Science Degree in Oriental Medicine from Pacific College of Oriental Medicine, and a Doctorate in Acupuncture and Chinese Medicine, also from Pacific College of Oriental Medicine. Dr. Yolanda is dedicated to working with you on your health and healing journey to bring about optimal health and wellness!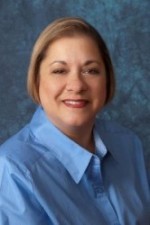 About:
Mary Lee Quaid, Dipl. Ac., L.Ac., MSOM, BN, DOA (RI) is an NCCAOM Board Certified practitioner of Oriental Medicine and Acupuncture and a volunteer for the non-profit health organization, The Foundation for Wellness Professionals. She graduated Summa Cum Laude from the Midwest College of Oriental Medicine. Mary Lee is an active member of the American Association of Acupuncture and Oriental Medicine, Asian American Acupuncture Association and the Illinois Association of Acupuncture and Oriental Medicine. Mary Lee's practice focuses on pain and internal medicine issues. She also offers herbal therapy, supplements, and QRA (Quantum Reflex Analysis) which is based on the theory of Kinesiology. She is certified in the NADA protocol which helps patients dealing with pain, anxiety, sleep disorders, post traumatic stress and ADD. She continues to attend seminars and education events to keep informed about the latest information regarding Oriental Medicine. Mary Lee is happy to answer any questions you may have as part of initial consultation.