Healing Point Wellness Center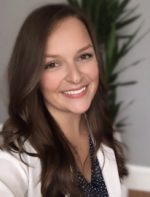 Business Name:
Healing Point Wellness Center
About:
At Healing Point Wellness Center, we promote healing of the mind, body, and spirit, naturally! Each individual is unique in their past history and current symptomology; therefore, each treatment is specifically tailored to you and your needs. By focusing on the individual as a whole, we are treating the root imbalance within the system to not only alleviate current symptoms, but also prevent them from returning. Utilizing ancient Chinese Medical wisdom, we address modern diseases and everyday ailments through usage of acupuncture, herbology, auricular therapy, heat therapy, and musculoskeletal techniques such as e-stim, cupping, and gua sha! To learn more about Acupuncture & Chinese medicine, please visit our website or send me a message!

Dr. Yolanda J. Seliga is a Doctor of Acupuncture and Chinese Medicine and is a Nationally Board Certified (NCCAOM) Licensed Acupuncturist and Herbalist in Illinois. She holds a Bachelor of Science Degree in Biology from Loyola University Chicago, a Master of Science Degree in Oriental Medicine from Pacific College of Oriental Medicine, and a Doctorate in Acupuncture and Chinese Medicine, also from Pacific College of Oriental Medicine. Dr. Yolanda is dedicated to working with you on your health and healing journey to bring about optimal health and wellness!