Eastern Vitality Acupuncture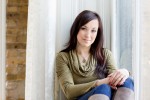 Business Name:
Eastern Vitality Acupuncture
About:
As a dedicated licensed acupuncturist, and board certified Chinese herbalist, I am determined to help my patients reach their goals regarding their health ailments. Graduating from Pacific College as valedictorian with a Masters of Science in Traditional Oriental Medicine and holding a Bachelors Degree in Biomedical Science from Marquette University, I have developed a deep appreciation for the profound effect Chinese Medicine can have on the physical body, as well as the mind and spirit. With a foundation of Chinese Medicine, addressing diet, lifestyle, exercise, and emotional well-being, these key components can achieve optimal health and balance.
I have treated a number of health ailments ranging from musculoskeletal disorders, migraines headaches, pain management, digestive issues, weight management, and psychological disorders such as depression and anxiety. With extensive training and continued education, I have a passion for treating women's health issues, including infertility and pregnancy related complaints.