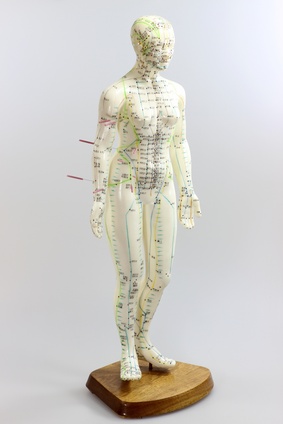 While the majority of states in the U.S. require the National Certification Commission for Acupuncture and Oriental Medicine (NCCAOM) exam or NCCAOM certification as a prerequisite for a license to practice acupuncture, states have their own requirements for licensure as well. The Florida Board of Acupuncture is an excellent example of a regulatory agency that has specific statutes in place. While the state has stringent standards for licensure, it also illustrates the enormous discrepancy in training among practitioners.
Licensed acupuncturists in Florida are given the title A.P., or acupuncture physician, as opposed to the more common equivalent L.Ac. An A.P. has met the following requirements:
Completion of a National Certification Process.
The successful passage of the NCCAOM examination or a state examination the Board rules as equivalent or more stringent.
Completion of an approved training program that includes supervised clinical experience.
Two hours of prevention of medical errors continuing education and before the first license renewal, three hours of HIV/AIDS continuing education.
60 undergraduate college credits from an accredited postsecondary institution prior to enrolling in an approved course of study in acupuncture and oriental medicine.
Successful completion of an Accreditation Commission for Acupuncture and Oriental Medicine (ACAOM) candidate or accredited four-year master's level program or foreign equivalent in acupuncture and oriental medicine.
If an applicant was enrolled in an approved course of study prior to July 31, 2001, the individual must have completed three years of acupuncture and oriental medicine education.
If enrolled in an authorized course of study prior to August 1, 1997, an individual must have completed two years of approved acupuncture and oriental medicine education.
To maintain a license in Florida, an A.P. is also required to partake in 30 hours of approved continuing education courses every two years. The requirements for continuing education are a two-hour course in the prevention of medical errors, two hours of Florida laws and rules, five hours of biomedical sciences, and 21 hours of general continuing education.
The regulatory Board focuses almost solely on licensed acupuncturists, as opposed to those with a certification. Chiropractors can receive a certification to practice acupuncture after completing a mere 100-hour course in acupuncture and successfully passing the National Board of Chiropractic Examiners (NBCE) Acupuncture Examination. Though the American Board of Medical Acupuncture requires medical doctors to complete 300 hours of acupuncture education, the state of Florida has no clear-cut requirements. In fact, medical doctors and osteopaths can offer acupuncture without any specific additional training.
Though a practitioner of medical acupuncture has a medical degree, in Florida they may have little or no actual acupuncture training. A Western medical school in no way prepares a physician to engage in the practices of traditional Chinese medicine. Without a fundamental understanding of Eastern medicine diagnostic criteria, needle placement, safety, philosophy, and other related knowledge, a medical doctor cannot offer the same benefits and record of success as a Florida A.P. with almost 3,000 hours of education under his or her belt.
A patient wouldn't visit an acupuncturist requesting open-heart surgery. In a perfect system, a patient wouldn't visit an undertrained practitioner to alleviate a condition through acupuncture treatments either. However, because there isn't adequate information to inform potential patients about the differences in training, undertrained practitioners can offer acupuncture as a service. This benefits no one and undermines the value of an acupuncture license. When individuals receive subpar treatment it also reduces the chances that they will seek out acupuncture in the future and take advantage of its proven benefits. As evident in the licensure requirements, the amount of training for professionals has increased over the years. Why doesn't this hold true for those with a certification?
Some could argue that it is up to the patient to delve into the requirements and titles designated by their particular state. However, the differences in qualifications aren't common knowledge. People know to seek out a physician with a medical degree, yet may not know that it's equally important to find an acupuncturist with a license. TryAcupuncture.org offers a directory of acupuncturists that have been prescreened and patients can be rest assured they will only be connected with practitioners who are fully trained, licensed, and have a master's degree in traditional Chinese medicine. Visit the directory today to find a Florida licensed acupuncturist or a qualified practitioner in your area.