About:
Jules Sonntag holds a Master of Acupuncture, is nationally certified by the NCCAOM, and was trained in Chinese Medicine at the nationally esteemed Pacific College of Oriental Medicine-NY.

About:
The Natural Health and Fertility Center has been providing natural treatments for reproductive health, fertility issues, and other general healthcare support since 2006 in the greater Minneapolis/Saint Paul area. Female reproductive health issues treated include unexplained infertility, PCOS, endometriosis, fibroids, recurrent miscarriage, dysmenorrhea (painful periods), spotting between periods, and others. Our services are useful in aiding natural conception, as well as supporting assisted reproductive techniques like intrauterine insemination (IUI) and in-vitro fertilization (IVF). Men's health issues treated include sperm abnormalities (count, motility, morphology, immunity-related), erectile dysfunction, varicocele, prostate issues, and other common issues like high blood pressure, musculoskeletal disorders, and others. Christian also has experience treating a wide variety of other health concerns. Difficult cases are welcome - call 612-871-2288 to set up a free consultation.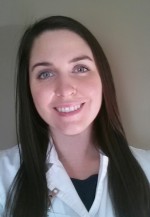 About:
Prairie Jewel Acupuncture offers personalized acupuncture treatments and Chinese herbal formulas in Grinnell, IA and Muscatine, IA. Locations: In Grinnell at 615 Horseshoe Drive inside Healing Hands Chiropractic; In Muscatine at 200 E 2nd Street inside Bark Chiropractic.