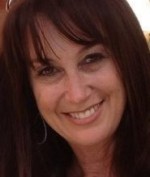 About:
Practicing healthcare since 1991 and steeped in a background of physical therapy, yoga therapy, qi gong, herbal medicine, and western medical sciences, Beth-Ellen practices holistic Chinese medicine with many perspectives.
About:
"Fannie is a mature practitioner with the grace of a life finally devoted to what she cares about… She brings a living experience of the ways in which acupuncture can restore you to a sense of bodily well-being that you have either forgotten or never known was possible." – Teri T.

Fannie's passion for Eastern medicine can be traced back to her roots as a third-generation Chinese immigrant in the Philippines, where she grew up surrounded by food infused with herbal medicine thanks to her mother and grandmothers. She has spent a lifetime integrating the best of Eastern and Western cultures, and finally discovered that Chinese medicine provided a perfect home for her inquisitive mind and free spirit.

Fannie specializes in the areas of acute and chronic myofascial pain conditions, women's health (including fertility), and anxiety disorders. She has a strong interest in food cures and the topical use of Chinese herbs, which is evident in the prominent role of nutrition counseling in her practice and the creation of her own line of tendon and trauma liniments.

Visit her website for more patient testimonials and more detailed information of services available at the clinic. http://www.fanniekoa.com/testimonials/
About:
We blend traditional Chinese acupuncture with a modern bodywork approach to provide extraordinarily effective relief from pain, headaches and migraines, stress, depression and anxiety, insomnia, digestive complaints and more.