Rose City Acupuncture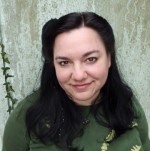 Business Name:
Rose City Acupuncture
About:
Acupuncture, acupressure, and medical massage. Acupuncture techniques include TCM (Traditional Chinese Medicine), Japanese style, Korean, Tan, ah shi, and 5 Element. Osteopathic Bodywork (medical massage) is based on neurology and connective tissue anatomy. Techniques include muscle energy, Still technique, Trager, percussion, and myofascial release. Slow, gentle movements help retrain chronically tight muscles and reset their level of tension. This generates better blood flow, speeds healing, and increases flexibility. OMM (Osteopathic Musculoskeletal Manipulation) corrects problems long-term by addressing the muscles that actually pull bones out of place. Once the muscles are relaxed, any misaligned bones can be eased into their proper position. Results are more lasting than with a traditional massage. Pretty pre-printed gift certificates are available. Corporate day events, and house calls may be scheduled with an additional charge based on location. Accident insurance accepted. Sessions range from $55 (acupuncture or massage only) to $90 for a regular session including both. Ask about discount packages. Smoking cessation treatments are FREE.
More:
I first learned functional anatomy and biomechanics as a personal trainer and noncompetitive body builder. My background in fitness gives me an advanced understanding of musculoskeletal & joint problems, including chronic injuries. My other specialty is stress/anxiety and sleep disturbances, and I treat complaints ranging from migraines to foot neuropathy. I have experience in treating everyone from Fibromyalgia patients to Olympic athletes, and only see one patient at a time. When a car accident left me crippled and housebound, I went from a rock-climbing martial artist to living on my couch in constant pain. Once I discovered acupuncture and osteopathy, my body was finally able to heal itself. That experience and the complete recovery that followed gave me a greater understanding of the emotional and physical effects of chronic pain. I can truly say that I've been there, and I know how to help you come back to being yourself.
ACE certified personal trainer 1 yr chiropractic school BA in Psychology Masters in Acupuncture and Oriental Medicine from OCOM (recently rated best school in the nation!) extensive continuing education