Rochat Holistic Health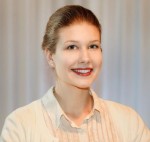 Business Name:
Rochat Holistic Health
About:
Rochat Holistic Health integrates Chinese medicine and acupuncture with naturopathic care.
More:
Dr. Anne Williams received her master's degree in acupuncture and doctoral degree in naturopathic medicine from Bastyr University in Seattle, WA. She provides acupuncture and Chinese herbal medicine for many women's health conditions and practices in New York City's West Village.