Healthy Roots Medicine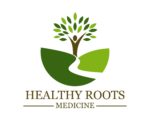 Business Name:
Healthy Roots Medicine
About:
Healthy Roots Medicine (HRM) is an acupuncture, herbal medicine, and clinical hypnosis practice specializing in pain management, mental health, fertility, and cancer treatment support. Our practitioner Dr. Jafari, takes the mystery out of his recommended treatment options by educating and empowering patients with knowledge that allows them to be a partner in their own health and wellness. A typical new patient appointment reviews health history, chief concerns, and a treatment plan that makes sense for the patient's current health and lifestyle. Located throughout Maryland, HRM has offices in Bethesda, Clarksburg, and Frederick. HRM is an in-network provider with Aetna, CareFirst, Cigna, Unitedhealth, and Humana insurance carriers.