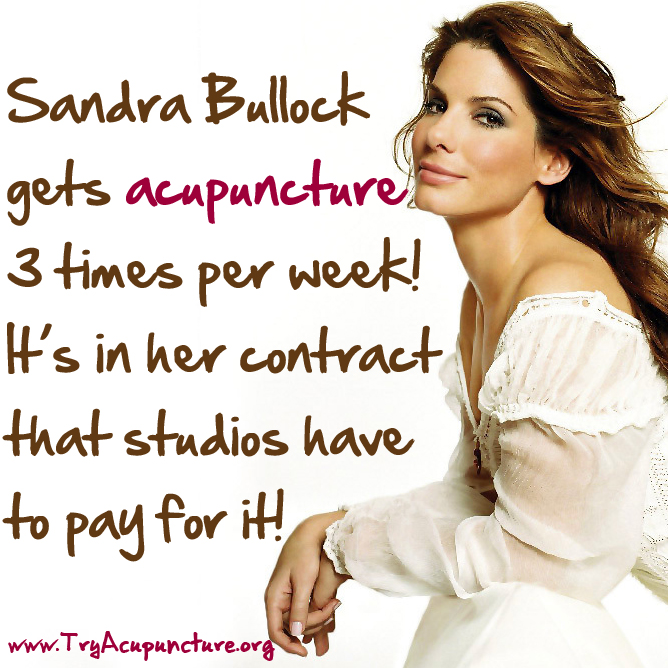 Academy Award-winning actress Sandra Bullock, the star of movies including "The Blind Side," "Miss Congeniality," and "Speed," certainly has access to an unlimited number of wellness tools. What does she do to stay healthy, calm, and vibrant? Acupuncture!
The star receives acupuncture three times per week, whether on set or at home. Celebrities commonly include perks in their contract. According to Acupuncture Today, Bullock told the British Broadcasting Corporation that before she signs on to a film, she ensures that there will be a wellness center on location staffed with licensed acupuncturists. Not only does she receive treatments, but she offers the option to other cast members and the crew.
"Now actors get such ridiculous perks that you might as well make some of those perks something that benefits everyone," said Bullock.
By relying on licensed, fully qualified practitioners, Bullock knows that this particular perk truly will enhance the well being of everyone on the set.