Jennifer Smestad, Miss Arizona 2013, was diagnosed with Tourette syndrome, a neurological disorder, at age 10. She experienced head jerking, involuntary facial movements and grimaces, obsessive-compulsive disorder, and anxiety. She suffered from the crippling symptoms with no relief for five years. After taking medications and considering brain surgery, Smestad tried a combination of acupuncture and Chinese herbs.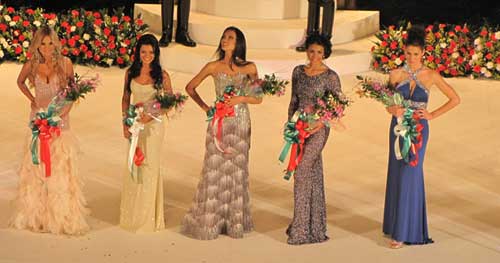 Now 20-years-old, Smestad says traditional Chinese medicine helped her heal and regain her life. Though there is no cure for Tourette's, Smestad is nearly symptom-free. While in the throes of the disorder, the pageant contestant told InMaricopa.com that she felt "alone and confused." She had difficulty focusing in school, her grades slipped and she feared bullies.
Almost immediately following treatment, Smestad saw results. Within a few months, the improvement was remarkable and Smestad's life was back on track. Smestad no longer needs regular acupuncture sessions and only goes back for tune-ups a few times per year or when she is under stress. Her platform during the Miss America competition was Tourette syndrome. Since then, Smestad has been raising awareness about the disorder. As part of her campaign, Miss Arizona also promotes using holistic remedies, such as traditional Chinese medicine, to control the symptoms.
Acupuncture can address a wide variety of conditions, including Tourette syndrome, and does not pose the same risks and side effects as Western medications. Consider traditional Chinese medicine for a natural treatment option. Be sure to visit a licensed acupuncturist for safety and effectiveness.
To find a licensed acupuncturist in your area, visit the TryAcupuncture.org directory today.