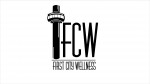 About:
Melissa West LAc, LE is the founder of Beautypuncture® Cosmetic Acupuncture System and owner of First City Wellness in Oregon City, Oregon. She is a dual-licensed acupuncturist and aesthetician who specializes in helping people look and feel better about themselves.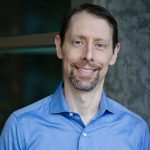 About:
During your visit to Uptown Acupuncture & Herbs in Seattle our goal is to make sure you are relaxed, comfortable, and getting the results you desire. We believe that the most compassionate thing we can do is to help you to achieve your own goals for treatment and wellness.

We have special experience and interest in the following areas:
+ Helping people recover from musculoskeletal injuries, as well as addressing most chronic pain conditions
+ Treating digestive disorders
+ Working with stress and insomnia
+ Managing and relieving environmental allergy problems

If you have questions or are unsure if acupuncture is right for you, consider a free consultation. Either by phone or in person it allows us to learn more about your symptoms to assess whether acupuncture is likely to be an effective treatment for you.