Medical Qigong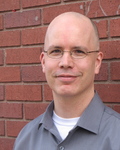 About:
If you're looking for one location for all your natural healthcare needs, you've found it. We believe providing superior care--focused on you--is the way to achieve the relief and well-being you've been seeking. We are the only center in Longmont that specializes in the full spectrum of Chinese medicine services. With over 30 years experience, J. Hadyn Peacock, L.Ac., and Marian W. Caudron, Ph.D., provide natural, preventative healthcare solutions, as well as treat chronic and acute health conditions through acupuncture, Chinese herbs, Chinese nutritional therapy, Tai Chi & Qigong classes, and medical Qigong.

About:
Specializing in Five Element Acupincture, Chinese Herbs and Medical Qigong. Offering Acupoint injection Therapy and Acupincture Facial Rejuvenation

About:
Health Naturally by Dr. Hanoi is a partnership between patient and doctor that is founded upon the healing-oriented therapies of Oriental Medicine. This time tested medical system prevents and treats disease by developing and implementing a customized 3-Dimensional (Physical, Emotional and Social) Health Wellness Plan that takes into account the whole person. Dr. Hanoi is a Doctor of Oriental Medicine with over a decade of hands-on experience serving patients in Chicago and South Florida. Presently, Dr. Hanoi treats patients in Aventura, Dania Beach, Hollywood, Miami Lakes, Miramar, Parkland, Pembroke Pines and Weston.

Dr. Hanoi is a Visiting Specialist that treats patients in the offices of Health Professionals and by making patient house calls. Dr. Hanoi is also a certified Acupoint Injection Therapist, a Holistic Nutritionist with a Bachelor of Science Degree in Eastern Nutrition, a certified Medical Qigong Instructor and a member of a local integrative health network.

Dr. Hanoi's natural and holistic healing therapies provide her patients with an opportunity to achieve optimal health using a less invasive approach. Dr. Hanoi offers personalized e-Coaching Programs with respect to Weight Loss, Stress Management, Healthy Lifestyles and Holistic Nutrition as well as offering Medical Qigong and Holistic Nutrition classes.