FABORM (American board of Oriental Reproductive Medicine). Graduate of Sloan Kettering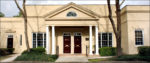 About:
Our emphasis is always on helping our patients achieve their best possible health. Using a combination of acupuncture, herbal medicine, dietary recommendations, and lifestyle changes, we can often not only help with persistent conditions, but also improve a patient's general well being and happiness. We not only treat the current condition; we also focus on and address the underlying causes that prevent a patient from experiencing their full health and well being.

Specialization:

Leslie has a particular interest and passion for using her talent and knowledge in addressing womens health. She feels that many of the common problems faced by women today can be beneficially addressed by the time-honored methods of Oriental Medicine that she has spent so much time studying and practicing. From the issues involved in the changes a womans body undergoes during the processes of childbirth, to those experienced by older women in their golden years, and in all of the years between, Leslie feels that she has the empathy, knowledge, and understanding to help her clients live the happiest and most fulfilled life possible.