Satellite Beach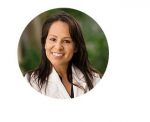 About:
At Bodhi we provide a natural healing approach based on the principles of Traditional Chinese Medicine where patients are listened to, empowered, and guided to achieve holistic wellness.
​
We believe that health begins from a state of awareness. When we cultivate self-awareness and awareness of our environment we begin to create a space for healing and balance. At Bodhi TCM we specialize in pain and stress management, menopause symptoms, chronic fatigue, digestive issues and other conditions.

Using Chinese Medicine modalities like personalized herbal formulas, acupuncture, food therapy, cupping and other means we can help you feel healthy and balanced.