Stratford Acupunture & Wellness Center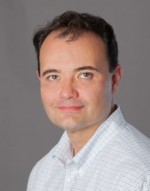 Business Name:
Stratford Acupunture & Wellness Center
About:
Joe is trained in three styles of acupuncture. This is very unique in the world of acupuncture as most graduates are on only trained in one style. Joe is trained in: Traditional Chinese Medicine: TCM uses an analytical diagnostic methodology and is very well suited to the practice of internal medicine.
More:
TCM practitioners routinely combine acupuncture with Chinese Herbs, as well as other modalities like tui na (Chinese Massage), and diet as pharmacy. Acupuncture Physical Medicine: This is especially well suited to treating the complex and chronic disorders that plague modern medicine; from chronic pain, chronic fatigue, multiple allergies, and stress disorders, to the symptomatic relief of internal medical complaints in the various organ systems of the body. Traditional Japanese Acupuncture: This style of acupuncture addresses the patient's health issues from several levels. By looking more deeply into the structural and or constitutional imbalances, which often underlie a patient's symptomatic complaints, the practitioner is able to assist in a more complete and lasting healing.