chinese acupuncture & herb center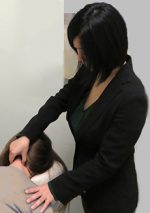 Business Name:
chinese acupuncture & herb center
About:
Our clinics are dedicated to help and support each patient. Our goal is to help out patients physically, emotionally and spiritually to achieve best quality of life. From the ancient time, foundations of Traditional Chinese Medicine had been emphasize on prevent diseases from occurring, stop diseases from progressing, early treatments and cures. And it has always been our focus. With our clinics, we give our patients the best care. Each patients is being evaluated and tailored with a individual treatment plan to achieve maxium benefits.

Our vision is to help create a healthier and more active community. We believe in providing a unique approach of combining alternative medicine with conventional medicine, and public education for patients to understand their body and better care themselves.

One of the many techniques that distinguishes us is that we are one of the few Full Body & more experienced clinical practitioners in the area. Our practitioners combined have more than 50 years of clinic experiences and are generation acupuncturists who follow my family's foot step. Acupuncture, Cupping, Guasha, TuiNa are some of the modality we offer.

The practitioners in the office participate, and are in network with most of the insurance companies including, Blue Cross Blue Shield, Cigna and United Healthcare. It is important to us, that we give our patients the best healthcare experience, from the minute they walk in the door, to the time they walk out.

More:
Our clinics have been been serving patients in Washington metropolitan regions since 1990's. The clinics are close to public transportation for patients' convenience. The patitioners combined have more than 55 years of clinic experiences to restore health, reduce pain and overcome debiliating diseases. Some of the conditions we treat are pain management, fibromyalgia, headache, women's health, GI issues, infertility and many more. Patients who are being treated with conventional medicine, our treatments complement and enhance the conventional medicine in U.S. In addition, acupuncture treatments are proven and effective methods to treat and cure diseases with no side effects and chemical dependency.