Evolution Medical Care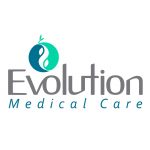 Business Name:
Evolution Medical Care
About:
Located in Penrith CBD, Evolution Medical Care specialises in delivering a range of traditional medical services with therapists from such fields as Traditional Chinese Medicine, Remedial Massage and Tuina.
We offer the services of Acupuncture, Chinese Herbal Medicine, Laser Acupuncture, Electro-Acupuncture, Cupping, Moxibustion, Remedial Massage, Tuina.

Evolution Medical Care is dedicated to focusing on some of the most highly evolved and refined medical approaches. Our emphasis is always on achieving thorough solutions to problems with practical, affordable treatments. Evolution Medical Care strives to deliver thorough healthcare solutions to our patients through an understanding of both Eastern transformations and Western anatomy and physiology.