Paul Lee Acupuncture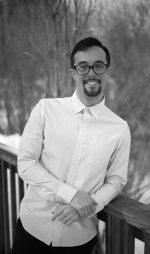 Business Name:
Paul Lee Acupuncture
About:
Is a native Coloradoan and has lived in the Southwest coner of Denver for the last 25 years. He studied Molecular Biology and Physics at Colorado State University and Metropolitan State College of Denver receiving a Bachelor of Science. Paul has also obtained his teaching license from MetropolitanState College of Denver and has taught in Englewood, Aurora and Denver Public Schools.
​
Paul earned his Masters of Acupuncture from Colorado School of Traditional Chinese Medicine. He is continuing his education and training in acupuncture from one of the most prominet acupuncturist of Colorado; who has treated over 80,000 patients and developed an effective and consistent system for diagnosising and treating a wide varity of illnesses and diseases. Paul continues to train with him regualrly.
​
As a member of the Acupuncture Association of Colorado and the National Certification Comission for Acupuncture and Oriental Medicine, Paul attends classes on nutrition, new techniques and board certified lectures.
More:
Digestive wellness
Food allergies & intolerance
Diet & Nutrition
Chronic Pain & Illnesses
Headaches & Concussions
Accidents & Trauma
Mental & Emotional Support