Aligned Modern Health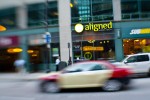 Business Name:
Aligned Modern Health
About:
Aligned Modern Health has six locations in the Chicago area, which provide personalized service to help you live better including: • Physical rehabilitation, • Chiropractic care, • Acupuncture, • Functional nutrition, • Exercise and yoga classes – minimize these as well.Each location is staffed by licensed massage therapists, acupuncturists, and supported with a staff of caring doctors and nutritional experts to provide you with complete health and wellness services.
More:
At Aligned Modern Health, we strive to help people feel better, live with less pain, and live life to the fullest. Utilizing state of the art technology, our integrated approach to wellness combines chiropractic, massage therapy, and physical rehabilitation. At Aligned Modern Health we create a customized care plan for everyone that walks in the door; we don't have any packages or minimum visits. Our goal is to get you back to doing the things you love as quickly as possible!!