Sweet Relief Acupuncture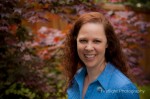 Business Name:
Sweet Relief Acupuncture
About:
Leanne is a board certified acupuncturist in the state of Washington. She received a Bachelors in Herbal Science and a Masters in Acupuncture & Oriental Medicine from Bastyr University.

Two years after graduating she moved to the Tacoma/Puyallup area and started her practice. She now splits her time between Sumner and Graham.

She has knowledge of Western as well as Chinese herbal medicine. She also has training in NAET, nutrition and is learning the Myokinesthetic System. Although there's no formal additional training for acupuncturists, Leanne has searched for additional education in Chronic Fatigue and Fibromyalgia. She likes working with sufferers of these conditions because they are so complex and very misunderstood.

Her passion in life is to help people live pain free.
More:
Leanne is credentialed with most insurance companies, including Regence.