Florida College of Integrative Medicine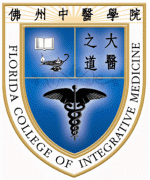 Business Name:
Florida College of Integrative Medicine
About:
The Florida College of Integrative Medicine is a full service clinic providing natural therapeutic treatments that integrate traditional Chinese medicine with modern Western medicine, which is open to the public. As the clinic's patients approach the clinic, they are greeted by beautiful Lake Eleanor and surrounded by many shade trees; while indoors, patients enjoy a soothing atmosphere with tranquil Chinese music in an inviting and comfortable reception area. The on-campus integrative medicine clinic is centrally located (link to locations page) near all major Orlando highways and is easily accessible.
More:
The clinic's pharmacy is one of the largest herb pharmacies in Orlando with over 700 types of herb medicine with prescriptions prepared on site. The FCIM pharmacy accesses data from the clinic and is an integral part of the clinical learning process.