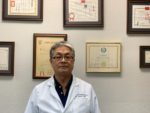 About:
At Vitality Wellness Clinic, we are proud to offer a variety of acupuncture, massage, cupping, far infrared sauna, and Chinese herbal medicine solutions for Grapevine, Bedford, Colleyville, Keller and Southlake, TX patients. Whether you're a long-time patient of holistic medicine or just becoming interested in the benefits of acupuncture and other holistic treatments or Traditional Chinese Medicine, if you're in the Southlake or other Mid-Cities areas, our professional staff would love to work with you!
Our acupuncture and other therapies provide patients with a wide range of benefits, including pain management, sports injury recovery, immune system support, stress relief, and relief from sleep disorders, skin irritation, infertility, and smoking addiction.
We truly are a one stop location for sustained long-term health benefits without the nonsense and side effects of pharmaceutical medicine.