Dynamic Functional Healing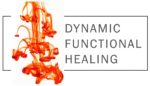 Business Name:
Dynamic Functional Healing
About:
I help active adults, like you, solve chronic health issues and improve quality of life through acupuncture, manual therapies, herbs, and corrective exercise. I have natural solutions for your health concerns. I work with you to transform your posture, breathing, movement, and the health of your tissues so that you can enjoy the pain-free, energetic, engaged life you crave.

While I see a vast array of conditions, I specialize in treating pelvic floor conditions such as incontinence, pelvic pain, prolapse, diastasis recti, prostatitis, and erectile dysfunction. You deserve a quality of life that is solid, dependable. Live every day without fear. No more holding back while playing with your grandchildren. No more planning activities around access to bathrooms.

I combine physical medicine, acupuncture , osteopathic manual techniques (cranio-sacral therapy, visceral manipulation, myofascial therapy, Chi Nei Tsang abdominal massage), and Traditional Chinese Medical herbal formulas or supplements in each session in order to give you the most thorough, well-rounded treatment, individually tailored to your constitution, body type, and health concerns.

It's time to get your groove on—because your quality of life matters.