women's health and general wellness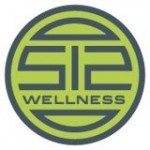 About:
Sports Medicine Acupuncture - Acute/Chronic Pain Management - Women's Health - Infertility - Digestive Disorders - Stress - Insomnia - Depression - Anxiety - Allergies -

Sports Medicine Acupuncture® certified.

We can address any acute or chronic pain concerns, offer pre / post surgical support and provide event preparation / recovery. Whether you are a seasoned athlete, a weekend warrior or fall somewhere in between, we can help you live pain free.

Our new BeWell(sm) program supports women during all aspects of their reproductive health. From teen years to menopause, we can help alleviate symptoms and provide the foundation for healthy fertility. BeWell Men (sm) supports male fertility and general reproductive health.

The Wellness program has been redesigned to further assist with allergies, stress, anxiety, sleep disorders and digestive issues which are just of few of the ways we can help you be your best self.

It is our aim to help you live your best life.

Be Well.