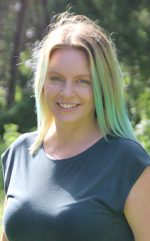 About:
Acupuncture is a highly effective health care system and the oldest continually practiced form of medicine in the world. This gentle, non-invasive medicine practiced at Pure Elements Healing has helped millions to get well on physical, emotional and spiritual levels.

Kerry Kott is a Licensed Acupuncture Primary Care Physician and a graduate of Dragon Rises College of Oriental Medicine. She is also a licensed practitioner of Chinese Medicine, Herbal Medicine, an Advanced Food Healing Level II Instructor, certified in Pranic Psychotherapy healing and a doTERRA wellness advocate.

Kott believes that all aspects—mind, body and spirit—need to be observed and treated for complete wellness. She incorporates into her treatment protocols Pranic Healing®, a highly evolved and tested system that utilizes energy to balance, harmonize and transform the body's energy processes by clearing the body's aura and chakras.

Kott also considers it imperative to address digestive health as it is the root of all wellness. She specializes in returning the body to balance by healing digestion through the use of acupuncture, Pranic Healing®, food healing, herbal medicine and essential oils.