gastrointestinal disorders and internal medicine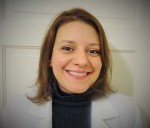 About:
Acupuncture is a wonderful addition to any health routine. Do you go to the gym? Are you trying to eat healthy? You should consider acupuncture a safe and non-invasive way to help maintain your body at its peak performance. This is true, whether you are unwell or merely looking to maintain good health.

Trying acupuncture is not only easy and fun, it is a great way to take your health into your own hands. Free consultation available to all new patients.