Depression/Anxiety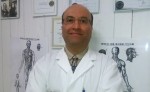 About:
The propensity of the human body to go wrong, especially when affected by disease, and the complexity of its healing processes, has always fascinated me. I believe that human potential should not be cut short due to illness.

Acupuncture and Traditional Chinese Medicine, have been practiced on billions of people over numerous centuries, and proven as methods of "encouraging the body to promote natural healing and improve bodily functions or eliminate the root causes of diseases".

Let us, holistically heal your body, mind and spirit with real Acupuncture, TCM and REIKI Treatments for Female/Male Infertility, Pain Management, Degenerative/Auto Immune Disorders, Anxiety/Depression, Allergies, and ..., backed by 5000+ hours of clinical practice and Dr. of TCM educational background...