About:
Transform your health and well-being with acupuncture, herbal therapy and holistic medicine!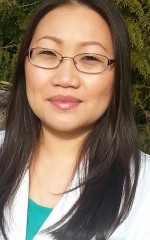 About:
Amy Lor, LAc, EAMP., Dipl. O.M., graduated from Bastyr University, a regionally accredited, globally respected institution of natural health arts and sciences, with a Master's degree in Acupuncture and Oriental Medicine. She was drawn to medicine through her own health challenges.

Her very first health problem that she sought acupuncture treatment for was low back pain. She had severe low back pain during pregnancy. With two treatments her low back pain resolved and never came back throughout her pregnancy.

She have used Chinese medicine to effectively treat many health concerns. Some of those conditions include pain, gastro-intestinal conditions (IBS, constipation, diarrhea, gas, bloating, etc.), women's health (menstrual irregularities, menopause, infertility, etc.), skin conditions (eczema, rashes, psoriasis, itchiness), stress, anxiety, depression, fatigue, low immune system, addictions, and so much more.

In addition to her acupuncture and herbal knowledge, she's also able to educate her patients through nutritional and lifestyle recommendations to produce longer lasting health and better wellness. She knows that everyone has their own struggles and that everyone is at a different path in their lives therefore, her assessment and treatment is individualized to her patient's unique experiences and concerns.