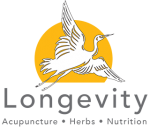 About:
We specialize in Meridian Style Acupuncture and the synergistic use of Herbal Medicine and Nutritional Support. We are dedicated to seeing our patients heal and experience optimal health.
At Longevity we offer a holistic approach to healthcare that combines acupuncture, herbal medicine and nutrition with Western science and diagnostics. Our unique style of acupuncture is centered around Pulse Balancing and Acupuncture with the synergistic use of Herbal and Nutritional therapies. We have chosen this approach because of the positive clinical results we see everyday. We see success with pain, traumatic injury (surgical) recovery, endocrine disorders, diabetes, high blood pressure, digestive disorders (including parasites), and many more. Visit us for a free 15 minute consultation to learn about the services we offer and how we can help.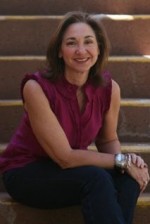 About:
If you are coming to East-West Wellness because
"you've tried everything else," or if you are just
looking for a more holistic and natural way to
obtain total-body wellness, you have arrived at
the right place.
East-West Wellness is a functional medicine
practice. Functional medicine is a science-based
medicine focused on optimizing body function
—in essence, restoring balance and integrity
to core body systems and processes that your
body needs to thrive. When these processes are
disturbed, symptoms arise, which then lead to
disease if not treated.
Traditional western medicine treats symptoms and
typically focuses only on the disease. Functional
medicine is a patient-centered medical approach,
addressing the whole person and examining the core
clinical imbalances that underlie disease.