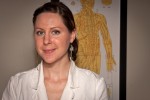 About:
Stephanie Fischer, DA completed her acupuncture studies at the New England School of Acupuncture in Boston, MA in 2009 and has been working in private practice in Providence where she treats patients of all ages. She also pursued specialized training in several Japanese acupuncture styles including non-insertive treatments, magnet therapy, moxibustion, and pediatric acupuncture. Dr. Fischer will also incorporate Chinese healing techniques, including Tuina massage, cupping, meridian massage and nutritional counseling into her treatments.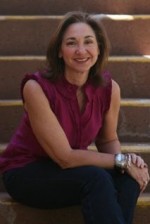 About:
If you are coming to East-West Wellness because
"you've tried everything else," or if you are just
looking for a more holistic and natural way to
obtain total-body wellness, you have arrived at
the right place.
East-West Wellness is a functional medicine
practice. Functional medicine is a science-based
medicine focused on optimizing body function
—in essence, restoring balance and integrity
to core body systems and processes that your
body needs to thrive. When these processes are
disturbed, symptoms arise, which then lead to
disease if not treated.
Traditional western medicine treats symptoms and
typically focuses only on the disease. Functional
medicine is a patient-centered medical approach,
addressing the whole person and examining the core
clinical imbalances that underlie disease.