Verona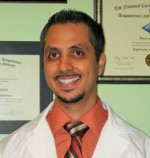 About:
Acupuncture can be a central or integrative component of any health and well-being plan. We know this better than anyone and can make Acupuncture fit into any lifestyle.

I specialize in Kiiko Matsumoto style Japanese Acupuncture, allowing me to treat oftentimes difficult symptoms of patients who haven't received much benefit from Acupuncture in the past.

Please, don't hesitate to contact me if you have any questions or concerns. Be well!