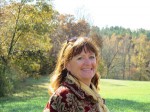 About:
To the Point Healthcare helping people in Tryon North Carolina, Landrum South Carolina and surrounding Carolina Foothills area.

Our Services include: Acupuncture, Herbal Medicine, Cosmetic Acupuncture (facial rejuvenation), and Counseling in Nutritional therapy and Lifestyle.

"The ancient Chinese understood that the human body has remarkable abilities to heal itself and the role of the doctor was to maintain health and encourage healing from within."

I understand that patients may be receiving medical care/medications under another medical model (Western Medicine). Therefore, an integrative approach will be used so that the best health care is provided for an optimal well being.