Lynnwood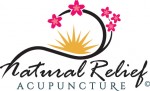 About:
Heather Galloway, MS, EAMP, L.Ac. is a East Asian Medicine Practitioner and Board Certified Acupuncturist and Chinese Herbalist in Washington state.

Heather is passionate about natural medicine and the finding harmony within. Her journey into acupuncture started in 1999 when she suffered from debilitating digestive issues that frequently would land her in the doctor's office or the hospital. With test after test and no diagnosis given, she was left frustrated and in chronic pain. She sought out the help of a skilled acupuncturist and, after four treatments, her acupuncturist helped her determine what the root cause of her problem was and thus began her healing and transformation.

As a practitioner her main goal is to help others see themselves holistically and to create the path to wellness they deserve. The healing process can be difficult at times, but identifying the root of a problem combined with the support and guidance from acupuncture and Chinese medicine can lead to restoring the overall balance of the body.

Heather received her Master's Degree of Acupuncture and Oriental Medicine and her Bachelor of Science in Natural Health Sciences from Bastyr University. She is a NCCAOM (National Certification Commission for Acupuncture and Oriental Medicine) Board Certified Acupuncturist and Chinese Herbalist. Her clinical experience includes:

Bastyr Center for Natural Health (Seattle, WA)
Chronic Fatigue Clinic, Harborview Medical Center (Seattle, WA)
International Clinic, Harborview Medical Center (Seattle, WA)
Chengdu University of TCM Hospital (Chengdu, China)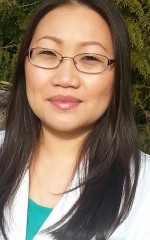 About:
Amy Lor, LAc, EAMP., Dipl. O.M., graduated from Bastyr University, a regionally accredited, globally respected institution of natural health arts and sciences, with a Master's degree in Acupuncture and Oriental Medicine. She was drawn to medicine through her own health challenges.

Her very first health problem that she sought acupuncture treatment for was low back pain. She had severe low back pain during pregnancy. With two treatments her low back pain resolved and never came back throughout her pregnancy.

She have used Chinese medicine to effectively treat many health concerns. Some of those conditions include pain, gastro-intestinal conditions (IBS, constipation, diarrhea, gas, bloating, etc.), women's health (menstrual irregularities, menopause, infertility, etc.), skin conditions (eczema, rashes, psoriasis, itchiness), stress, anxiety, depression, fatigue, low immune system, addictions, and so much more.

In addition to her acupuncture and herbal knowledge, she's also able to educate her patients through nutritional and lifestyle recommendations to produce longer lasting health and better wellness. She knows that everyone has their own struggles and that everyone is at a different path in their lives therefore, her assessment and treatment is individualized to her patient's unique experiences and concerns.