Lewiston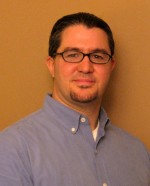 About:
I am a licensed acupuncturist and herbalist in New York State and California (L.Ac.). I am also a nationally certified diplomate of acupuncture (Dipl. Ac.).

I attended Five Branches University in Santa Cruz, California, a renowned four-year Traditional Chinese Medicine school and graduated with a Masters in Traditional Chinese Medicine (MTCM). Several years later I returned to Five Branches University as a professor to teach the fourth year review and California Board preparatory class. I am a board certified acupuncturist who specializes in pain management, women's health and chronic health issues.

I take a special interest in pain management given my extensive experience in various sporting events. I was a competitive gymnast for ten years, played soccer and baseball for eight years, played high school football for four years, and competed in tennis, swimming and even a sport called European Team Handball. In high school and colleg I also studied Eight Step Praying Mantis Kung Fu for several years. As a result of these activities, I have experienced my share of sprains, strains, twists and falls and found that Chinese Medicine offered the best treatment for my sports-related injuries and ongoing pain.
In my professional and personal life, women's health and fertility have played a prominent role. In addition to treating patients with obstetric and gynecological issues I was inspired to learn more about the Chinese Medical treatments for infertility when my wife and I were trying to conceive. I worked closely with a professor of mine, Dr. Wallace Li, who s a Traditional Chinese Medicine fertility specialist. He helped balance my wife's hormonal levels and encourage conception. He also oversaw my treatment of my wife throughout her pregnancy. I found that the methods I was taught to support a single pregnancy was much different then the needs of a woman carrying twins. Taking care of my wife and twins required a great amount of research and investigation.

To our delight the twins were born full term and required no special care post delivery. Now with infant twins I use my training to help with common illnesses, fevers, bowel issues, teething, and much more (x2).

Prior to completing my Master's Degree in Chinese Medicine, I participated in numerous international Western medical research projects. I assisted with research expeditions in the Nepal Himalaya and Peruvian Andes that studied Acute Mountain Sickness (AMS). While investigating the causes and the possible prevention of AMS I saw the benefits of using alternative medicine in conjunction with standard Western medical treatment. Now I look forward to working with Western doctors to achieve the best possible patient care.