Jacksonville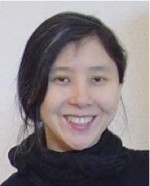 About:
Sang Ly Montage L.Ac. brings seven years of experience to the treatment room. She combines Japanese Hara Diagnosis with the Shen/Hammer Contemporary Chinese Pulse Diagnosis to give you the best individualized root and stem treatment possible.
Sang studied at Southwest Acupuncture College located in Albuquerque, NM as well as in Beijing, China.
She continues to hone her skills and studies with the great Masters of our time.