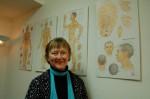 About:
2 convenient clinics - Iowa City and Mount Vernon Free parking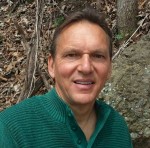 About:
I love doing medical acupuncture and am pleased to open my practice, Huffman Clinic, PLLC, in Davenport, Iowa, where I can serve clients in the Iowa and Illinois Quad Cities and the surrounding area. I bring with me 35 years of practicing traditional western medicine in family practice and then radiology. To prepare for my practice dedicated to medical acupuncture, I did intensive training with Dr. Tsun-Nin Lee at the Academy of Pain Research. I find the integration of concepts from traditional and modern forms of acupuncture with Western medical training enables a more comprehensive approach to health care.
I appreciate the opportunity to serve clients by assisting them in achieving and maintaining wellness. My acupuncture treatments include the traditional needling, electrical stimulation, auricular stimulation and moxibustion. To this I add the modern acupuncture technologies of laser, infrared heat, and measuring energies through computer software. It gives me great pleasure to alleviate pain and illness using these modalities that are free of side-effects. I also encourage my patients to come in for regular energy readings so we can maintain balanced energies to support ongoing good health and a strong immune system.
See for yourself how acupuncture frees up your energy and offers relief from pain, relief from allergies, and relief from both chronic and acute medical challenges. Allow acupuncture to lead you to living a healthier, easier, happier life.
About:
The Acupuncture and Chinese Medical Clinic has been in business since 2002. It is a calming atmosphere with soft music in the background and heated tables. The clinic specializes in Traditional Chinese Medicine.