Geneva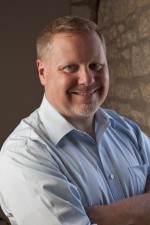 About:
James Pedersen is a licensed acupuncturist and is board certified by the National Certification Commission for Acupuncture and Oriental Medicine (NCCAOM) and a member of the Illinois Association of Acupuncture and Oriental Medicine (ILAAOM). He graduated with honors from the Midwest College of Oriental Medicine in Chicago, which is one of the first established and accredited acupuncture colleges in the country.

James' interest in Chinese Medicine began while studying martial arts. Watching many martial artists control their energy, and the energy of others, James began to see the power of the body, mind, and spirit. In Chinese Medicine, the body, mind, and spirit are the core of healing.

James has always been a believer in the body's own capacity to heal and acupuncture is an effective form of therapy that encourages that natural healing process without negative side effects.