Fayetteville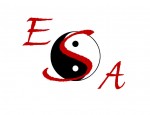 About:
East Side Acupuncture provides high quality patient-centered care for a variety of health issues. We utilize acupuncture and Chinese Herbal medicine along with nutrition/lifestyle recommendations to help you achieve the most from your care.
About:
Vanessa Lee, D.C., L.Ac., Dipl. Ac. (NCCAOM)® is a New York State licensed and nationally board certified Doctor of Chiropractic (D.C.), licensed Acupuncturist (L.Ac.) and Diplomate of Acupuncture (Dipl. Ac.).

She graduated with an Ivy League Bachelor of Science degree in Biomedical Engineering from Columbia University. She went on to receive her Doctorate degree from the University of Bridgeport, and earned a Master of Science degree as well as a Diplomate of Acupuncture from the New York College of Traditional Chinese Medicine.