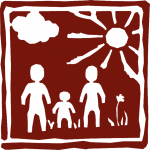 About:
We are an acupuncture & Chinese medicine based practice specializing in women's health, healthy pregnancy, children, and families in Emeryville, California.

Through the use of acupuncture (with or without needles), Chinese herbal medicine, homeopathy, nutritional therapy & supplements, and flower essences we work to promote the health and wellness for mind, body, and spirit.

We aim provide holistic medical care with a strong focus on education and prevention. Our practitioners are available 24 hours a day for all urgent child related matters & work to encourage families to incorporate naturally safer alternatives to household products, over the counter drugs, and commercially processed foods.