Edwards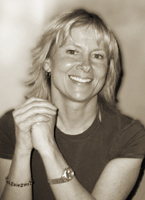 About:
At Kellie Krasovec Acupuncture, we specialize in whole body health. We particularly welcome "last resort" problems.

Each patient's unique health concern is addressed by the use of acupuncture and herbal medicine. Vitamins, supplements, and dietary counseling are also an important part of most recovery, and we use only the highest quality products. Preservative-free B-12 injections are also available.

Specific areas of specialization include treatment of anxiety/depression/stress, insomnia, fertility, sports injuries, chronic or acute pain, digestive issues, auto-immune conditions, support during conventional cancer treatment, weight loss, and Cosmetic/Facial Acupuncture.
About:
Anyone who wishes to become pregnant can benefit from acupuncture and Chinese herbs. Acupuncture promotes the concept of whole body wellness. Therefore, a couple does not need to be dealing with infertility in order to utilize this method.

However couples that have a hard time getting pregnant or have experienced repeated miscarriage would certainly benefit from acupuncture. Acupuncture and Chinese herbal remedies address hormonal imbalance, irregular periods, endometriosis, abnormal sperm counts/motility/mobility, and other impediments to fertility.