East Setauket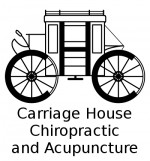 About:
Jessica is licensed to practice acupuncture by the State of New York and the Commonwealth of Pennsylvania. She is a diplomate of Oriental medicine by the National Certification Commission for Acupuncture and Oriental Medicine (NCCAOM).

Jessica is a graduate of the Finger Lakes School of Acupuncture and Oriental Medicine at New York Chiropractic College where she received her master's degree. She is experienced in treating patients at private clinics, in hospitals and detoxification facilities. In addition, Jessica completed an internship at the Zhejiang Provincial Hospital of Traditional Chinese Medicine in Hangzhou, China. Prior to joining Carriage House Chiropractic and Acupuncture, Jessica maintained a private practice in Middletown, Pennsylvania.

When not at the office, Jessica enjoys family time! (Jessica and her husband, Dr. Eoin, have two sons named Graham and Caleb, and a cat named Cornelius.)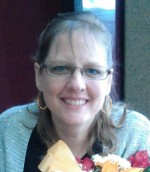 About:
Kris Johnston, MSOM, LAc, CH is the founder and owner of Natural Approach Healthcare. She has been in practice for over seven years. She graduated from New York College of Health Professions in 2006. She has a strong belief in the mind body connection and feels that only when both are brought into balance can total health be achieved.
About:
I'm a licensed Acupuncturist and Massage Therapist in NY.