Eastern Body Therapy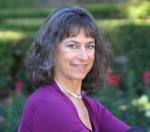 Business Name:
Eastern Body Therapy
About:
Eastern Body Therapy wants to be YOUR partner in health and wellness!

Lisa Nicholson, L.Ac. is a California licensed and Nationally certified acupuncturist offers a comprehensive menu of alternative therapies including acupuncture, Chinese herbs, craniosacral therapy, cupping, and functional nutrition counseling. Our goal is to help you stay healthy, and to get you back on your feet as fast as possible if you do get injured or sick.