Bodhi Acupuncture and Wellness of Des Moines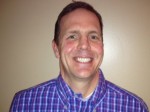 Business Name:
Bodhi Acupuncture and Wellness of Des Moines
About:
Our practitioners use an integrative approach to your health. We utilize acupuncture and Traditional Chinese Medicine, cupping, gua sha, qigong, tui na massage, and Chinese herbs. Treatments also may include a nutrition and diet consultation along with recommendations for lifestyle changes and improvements. After an initial consultation and intake with you, we will customize the number and type of treatments for your unique situation.
"We help people experience positive health changes"
We successfully treat pain, infertility, nerve pain, neck pain, Low back pain, knee pain, shoulder pain, headaches, migraine, allergies, chronic pain, acute pain, TMJ, Hypertention and much more.
More:
John Emanoil, Licensed Acupuncturist, founder, and practitioner of Bodhi Acupuncture and Wellness graduated from the Midwest College of Oriental Medicine in Chicago. John has a bachelor of arts degree in history from Indiana University, Bloomington. John followed his heart, which led him study Traditional Chinese Medicine at Midwest College of Oriental Medicine in Chicago. The intensive program focused on Traditional Chinese Medicine, acupuncture, herbology, tui na (Chinese massage), medical qigong, nutrition, and biomedicine. John has extensive clinical practice and training in the treatment and prevention of disease.
John holds a master of science in Oriental Medicine as well as a bachelor of science in nutrition. He is an active member of the American Association of Acupuncture and Oriental Medicine (AAAOM),NCCAOM and the Illinois Association of Acupuncture & Oriental Medicine (ILAAOM). John is NADA (National Acupuncture Detoxification Association) certified. He has been trained in Master Tong, Dr. Tan, and Japanese Acupuncture styles in addition to Traditional Chinese Medicine.
Trained in Traditional Chinese Medicine, Master Tung Acupuncture, Dr. Tan Acupuncture, Fertility,Pain, Anxiety, Peripheral Neuropathy, Migraines,Fatigue, Depression, Sinus, Allergies, Headache, Neck, Back and joint pain, Arthritis and more.