Karreen & Co.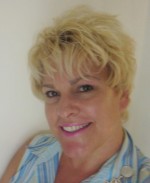 Business Name:
Karreen & Co.
About:
Karreen & Co. is a Beauty, Health & Wellness Medi-Spa offering Acupuncture, Auricular Medicine, Scalp Acupuncture, Reflexology and CranioSacral therapy, as well as Professional Anti-aging Skin Care Treatments and Products, which incorporate Cosmetic Acupuncture, Gua Sha and Cupping.
More:
Karreen Martin is an AZ-State Licensed Acupuncturist and an NCCAOM board certified Licensed Acupuncturist. Karreen holds her Masters Degree in Acupuncture from the Asian Institute of Medical Studies, a Bachelors' degree in Business Management from the University of Phoenix.
Karreen has worked in the Beauty, Health & Wellness Industry as a Licensed Aesthetician and Nail Technician since 1986. Her education in skin care and body therapies have always fascinated and intrigued Karreen to pursue additional education and certifications in the following fields; Advanced Aesthetics aka Skin Care Physiology, Reflexology, Permanent Cosmetics, Acutonics aka Ohm Therapeutics Sound Healing, Advanced Reiki Therapy, CranioSacral Therapy Levels 1 & 2 ( Upledger Institute), Constitutional Facial Acupuncture, Gua Sha, Cupping, Scalp Acupuncture, NADA  protocol for appetite suppression and stress management, doTerra Essential oils & Auricular Medicine.
Karreen is passionate about alternative and holistic health care modalities and considers the mind, body and spiritual well being an important aspect of one's healing journey. I became an Acupuncturist because I experienced 12 years of  intense low back pain.. I was 9 weeks away from back surgery. The intense back pain led me to an Acupuncturist who also had training in CranioSacral Therapy & Tui Na. As of this date, I never had back surgery, and I am now a Licensed Acupuncturist.
Acupuncture works, but you must give it time. Chronic pain takes time to heal…Reducing ones physical pain, makes life a little easier.